January has zoomed past and we are now in February with much to look forward to in the year ahead.
Please have a look at our events page and feel free to include any events that you may like to promote and share with other INGID members. You can include events by sending them to::
We welcome all INGID members in Sharing their expertise and/ or questions with fellow members.
Do you have a clinical question that you would like to ask a colleague? One of the great benefits of being in touch with other Immunology nurses is being able to reach out and ask others to share their knowledge and experience. All questions and answers are welcome! Please send questions to ::
An important event ahead in early 2018 is World PI week which will be held April 22-29, 2018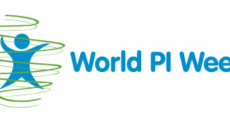 World PI Week is a global campaign which aims to raise awareness and improve diagnosis and treatment of primary immunodeficiencies (PI).
For those of you who are not aware of world PI week, please visit the website: http://www.worldpiweek.org/
There are excellent resources there for everyone.
Are you planning an event and want to promote it – please do so on the website.
Do you want to do something but not sure what – there are lots of resources and ideas available; from big ideas to very small. Everything counts.
There are also resources available in different languages, German, Farsi, Norwegian, and Spanish to name a few: http://www.worldpiweek.org/resources/local-resources
If you and your hospital/ward/clinic are planning anything please let us at INGID know. It is a great way to encourage other members as well. Please e mail INGID's web manager